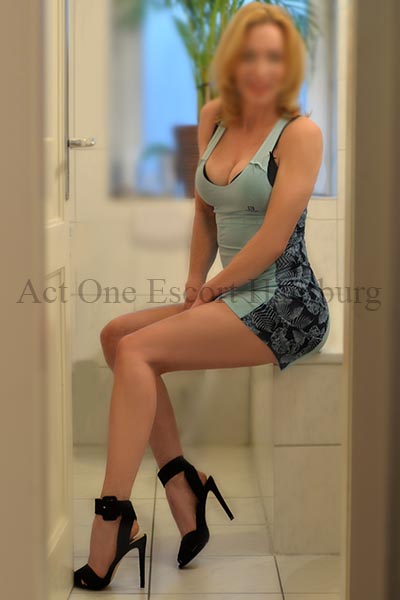 Escort lady Isabella is humorous and extremely agreeable in the interaction.
An Escort lady one likes to have closely beside at his side to forget time and to spend nice hours aside everyday hassle. Isabella knows how to put you in the centre of her interest. She is devoted, can wonderfully respond to a person and anticipate your every wishes. About sexual variants, Isabella is open-minded and will please you certainly. Devote yourselves to her and come into the right mood with a massage and a little diry talk. Isabella is very widely read, interested in many subjects and thereby an eloquent interlocutor and attentive listener.
Be happy about nice hours full of desire and prickling eroticism. You will definitely not forget the hours spend with this Escort lady.
Minimum Booking Time
Travel charges