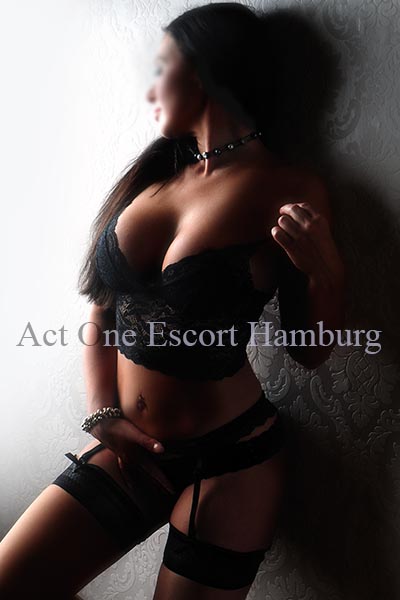 Escort Hamburg likes to introduce our Escort lady Angelina. An extremely intelligent, attractive and charming young woman. We suppose that the photos on the set card will persuade you. Interested in many topics, you will never feel boring and there is not lack of subjects. If you want, Angelina show you the way in which you could be totally yourself. Accept it as you like it. These are your wishes which shall be fulfilled so please do not hesitate to make them clear.
This Escort lady is virtually perfect as a company for business travel. She is very widely read and her own professional life has coined her concerning this matter. Angelina is very fun loving and one can have with her a lot of fun. Therefore, a company for holiday travelling can be offered, but these inquiries should be done in time so she is able to arrange everything accordingly. Angelina differentiate herself by an extremely winning and pleasant kind, she could get your interest easily.
The sense of well-being will become apparent for you very fast. She is uncomplicated in the contact and knows to be acquainted with people; she has an impressive open kind that can be very positive in the life of feelings.
Minimum Booking Time
Travel charges